How to delete your Tumblr Account 2017
|
How to delete your Tumblr Account 2017?
This tutorial is for Tumblr users who uses a username (or email ID) that is not from @Yahoo.com
As of this year 2017, Tumblr has an error on script. You cannot delete your blog even though you type the correct password.
In this tutorial, you will know how to delete your account (not the blog). It means all the blog you have will be deleted. So have a second thought before proceeding.
3 Steps to Delete your Tumblr Account
Delete your Yahoo account
Reset Tumblr Password
Delete the Blog
You may ask why should I delete a Yahoo account? Well it's because Tumblr merged with Yahoo. If you registered to Tumblr using for example a gmail email account, then Tumblr will create for you a Yahoo account. But if you used a  Yahoo email ID, DO NOT CONTINUE. This process will delete the Yahoo email account.
Please continue if your Tumblr username is not from Yahoo.
Firstly, delete the Yahoo account:
https://login.yahoo.com/account/delete-user
Secondly, change your Tumblr Password:
https://www.tumblr.com/forgot_password
And lastly, login to Tumblr and go to settings
https://www.tumblr.com/login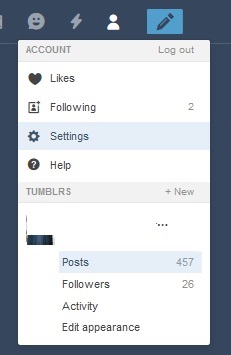 Select your blog and at the bottom click delete account.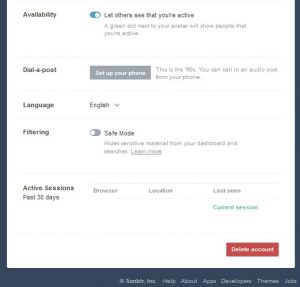 Thats it! You just deleted your Tumblr account.